In case you missed it - February Program
Thank you, Teri LaBove, for the photos.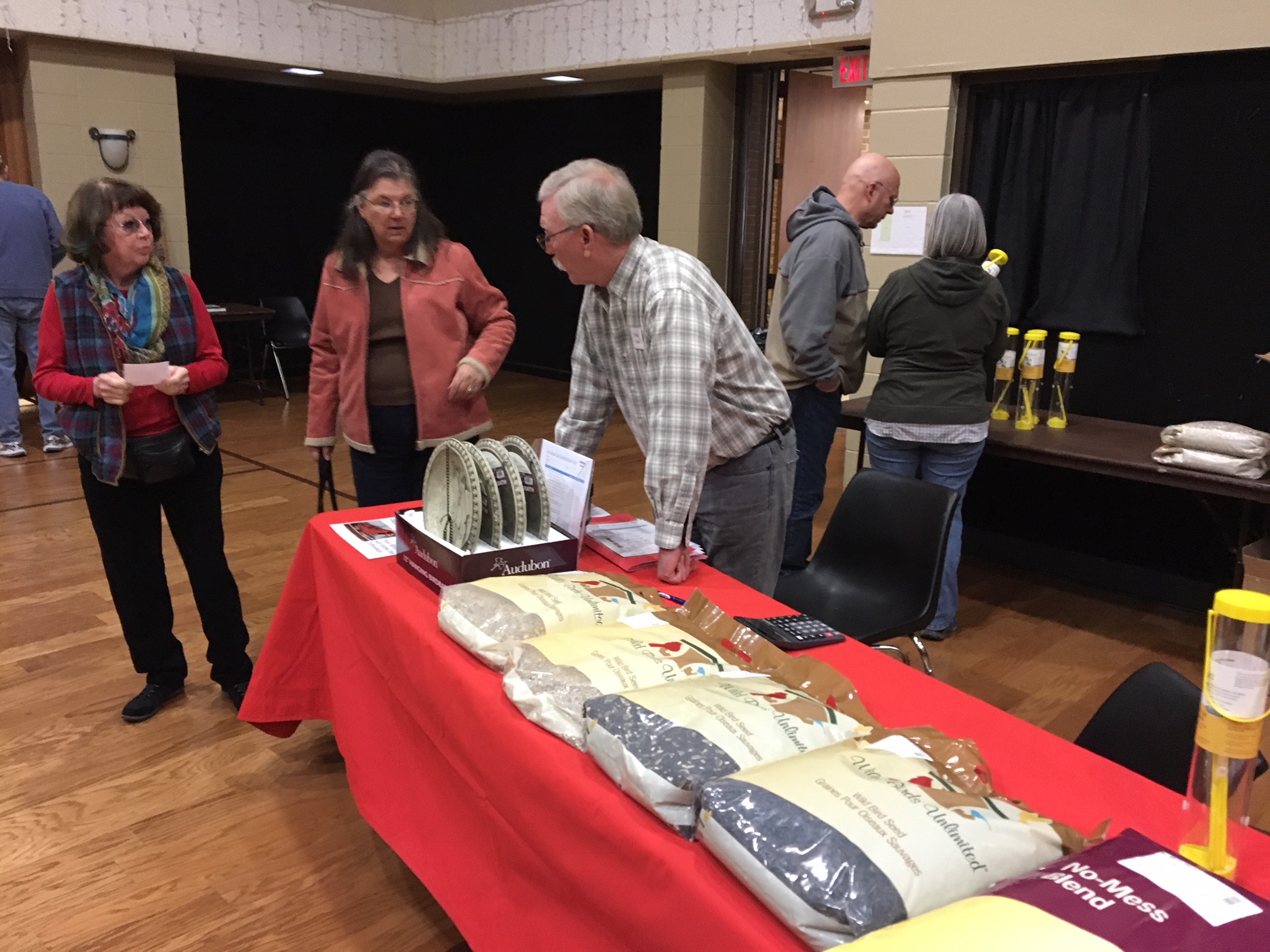 Wayne Krone
New 10-pound bags of birdseed
Harry Cervenka
Handcrafted wooden bird nest boxes, platform feeders, suet logs and window netting are for sale year round.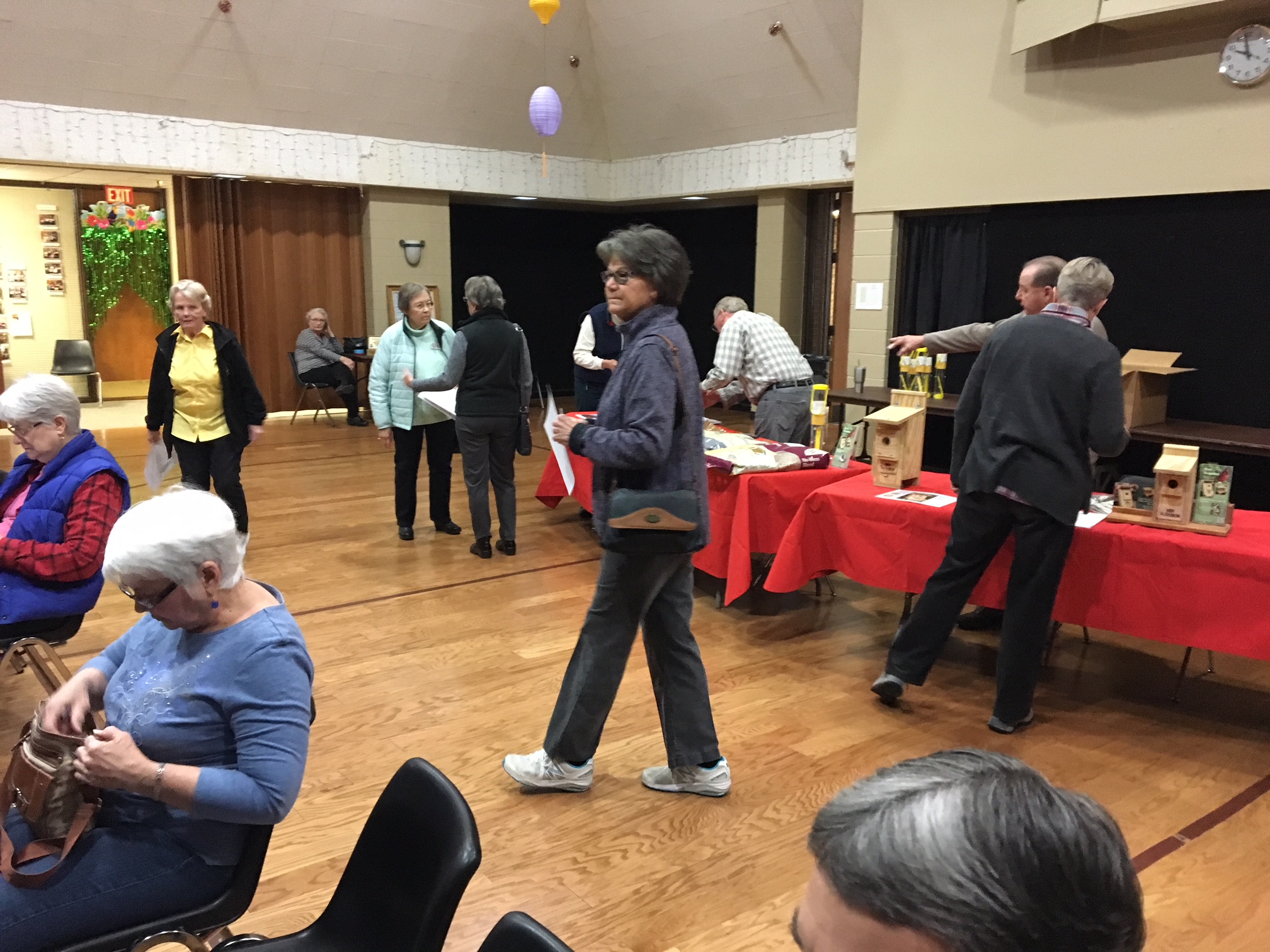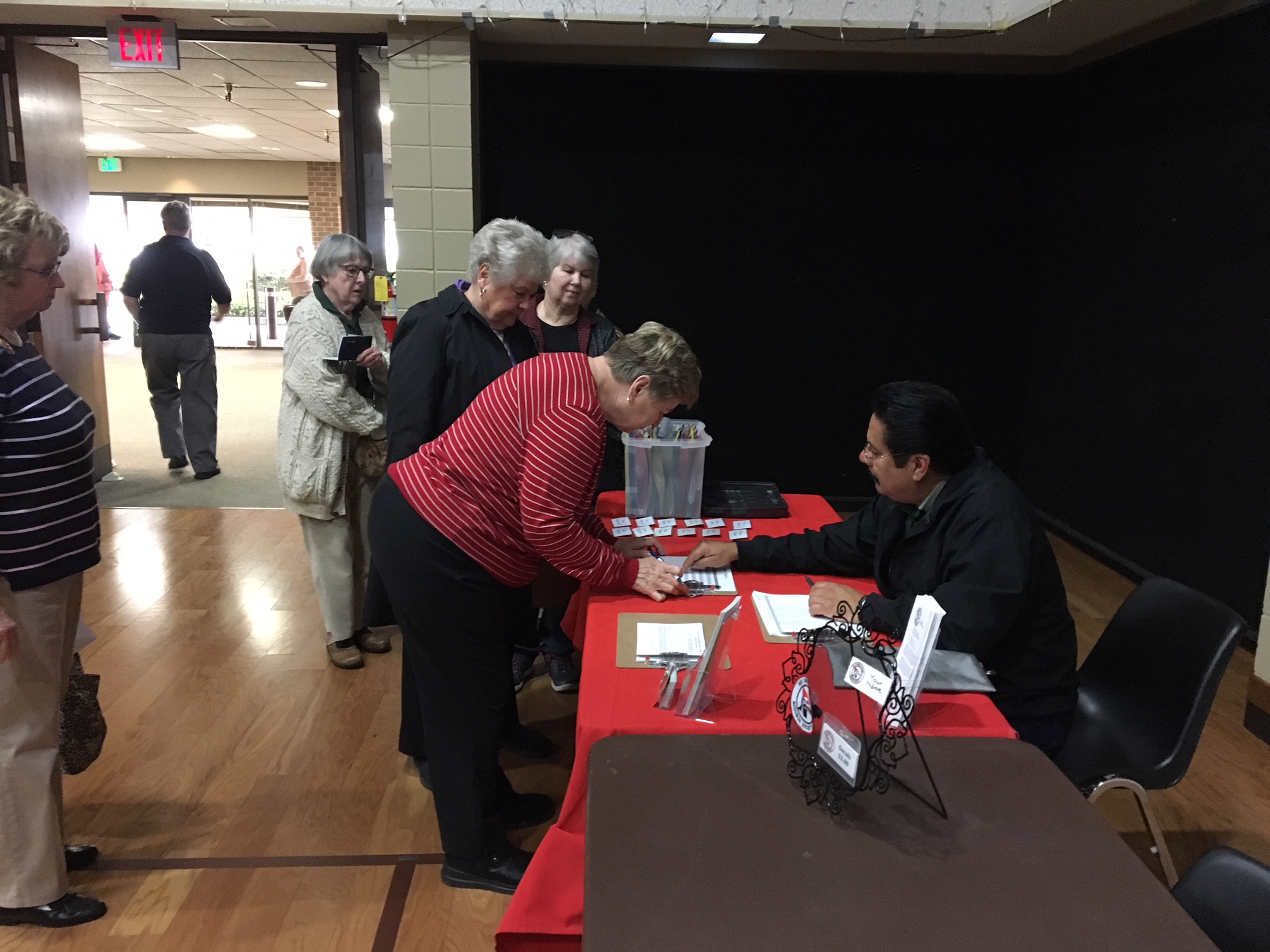 Membership
Members and guests sign in with Adolph Juarez, Membership Chair.
Raffle
Kathleen Baal buys raffle tickets from Andrea Mueller
Janet Carson
Full house for our guest speaker
Janet Carson
"Planting/Gardening for Birds" with specific plants and gardening/landscaping tips.
Buy your Backyard Bird Supplies
Feeder tubes for thistle and Audubon hanging water trays are available.